Quality begins with people.....
Standards of excellence are important and we are proud of our team. Our quality assurance and training objectives include:
Completion and certification of a TSR training program that is unique to your campaign, including our extensive curriculum of technical instruction, communication and problem solving skill development
Onsite and remote monitoring capabilities
Ongoing evaluation of TSRs to maintain professional representation of your company and optimal results
Quality Assurance follow-up to ensure that proper and consistent information is being delivered your prospects
Consistent and disciplined coaching by TSR team managers
Incentive programs based on performance
Feedback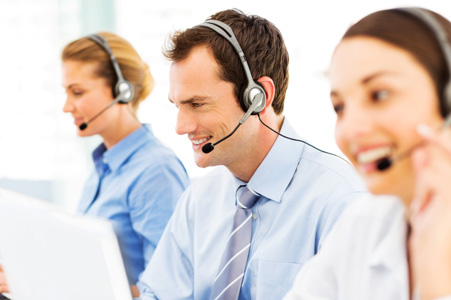 Unique Services for Outbound Insurance Programs...a team of licensed insurance agents!

CRT specializes in outbound insurance programs with a team of licensed insurance agents; offering flexibility in developing customized programs based on clients' need.  Representatives are individually licensed in multiple states and carry a combination of licenses in: 
The CRT insurance agent group has successfully marketed insurance products and handled customer service calls for over 20 years. They are adept at assessing the person they are talking to and resolving their questions and ultimately generating a higher satisfaction and/or sales ratio.